How to Change the Name of an Amazon EC2 Instance
You can change the computer name of a Windows Server AMAZON EC2 instance just like you do on any Windows machine, but first you have to do something with the EC2 settings to stop AMAZON from changing the name to an IP-XXX-XXX-XXX-XXX-like name every time the instance is restarted.
First run the program found below and uncheck the box shown in the image below:
C:\Program Files\Amazon\Ec2ConfigService\Ec2ConfigServiceSettings.exe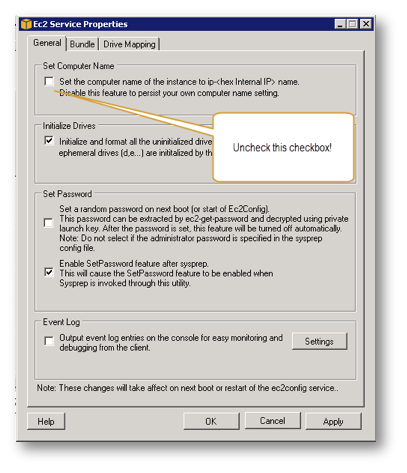 Now, just change the computer name as you would normally, by right clicking on Computer and select Properties. Then click the Change link as shown below:

Of course, don't forget to restart!
---